Your weekly crème de la crème of the Internet is here!
31.05.2022 (read in browser)
---
---
On summer in the North ¶
This week I am back to Scotland, which means that this newsletter is twice shorter (as it usually is when I am traveling) given that I read half as much, but eat way more which takes up all my time.
Among the highlights so far are these beautiful snacks with smoked and pickled mussels, sardine, and Isle of Mull cheddar: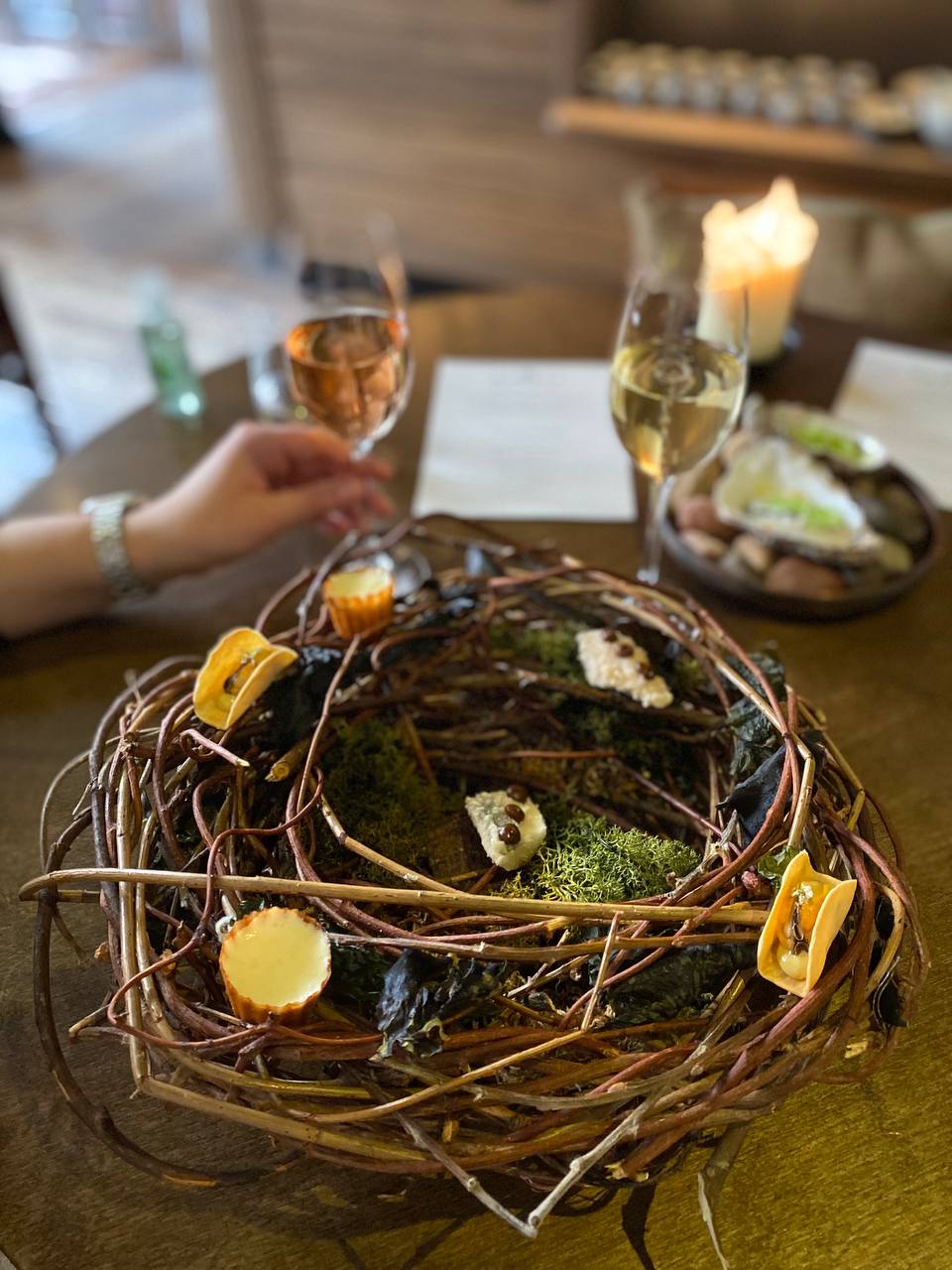 Also a rowan-infused cocktail which was probably a bit too sweet for me but great nonetheless: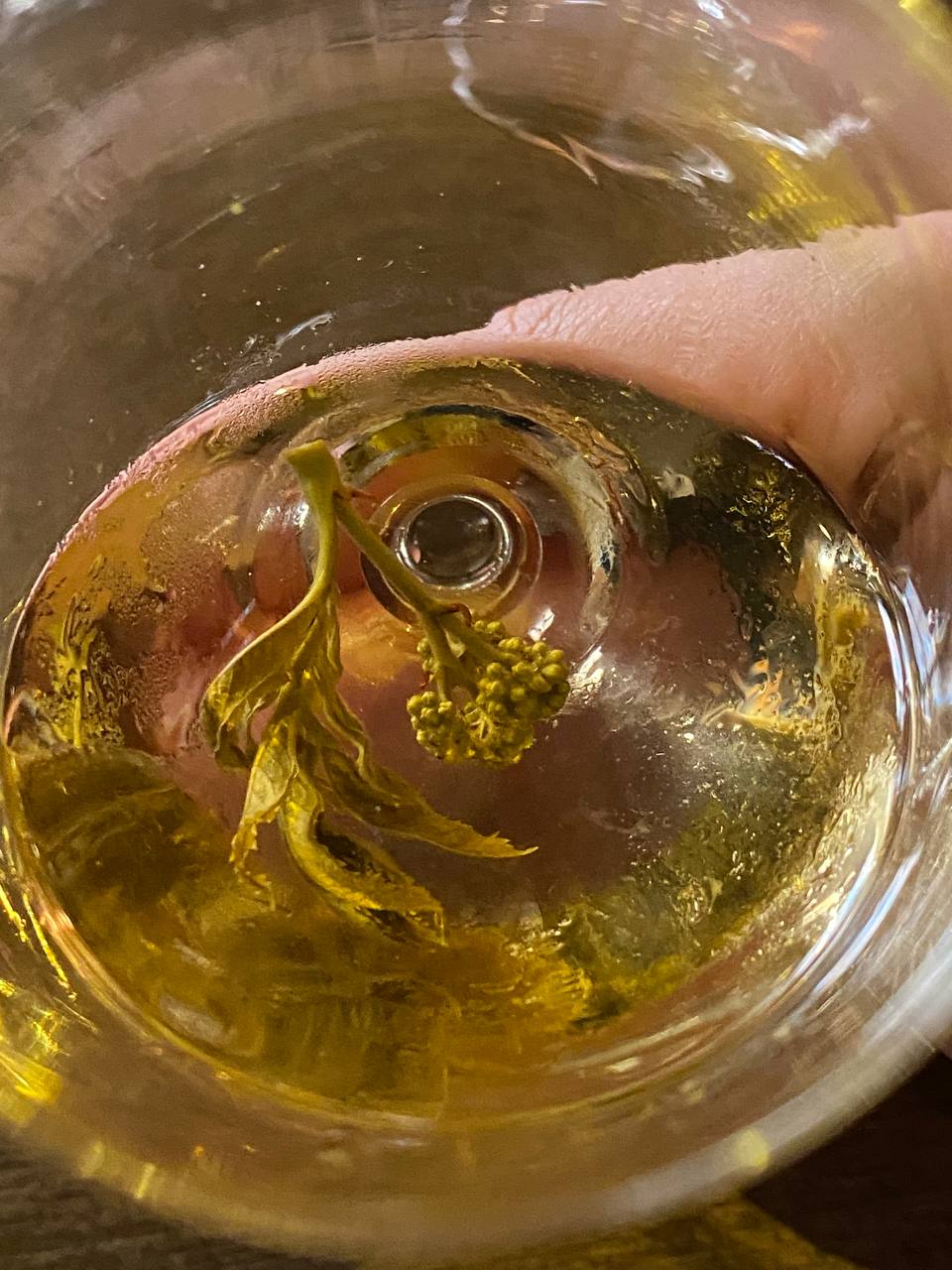 And perfectly cooked asparagus with an egg and some delicious sauce: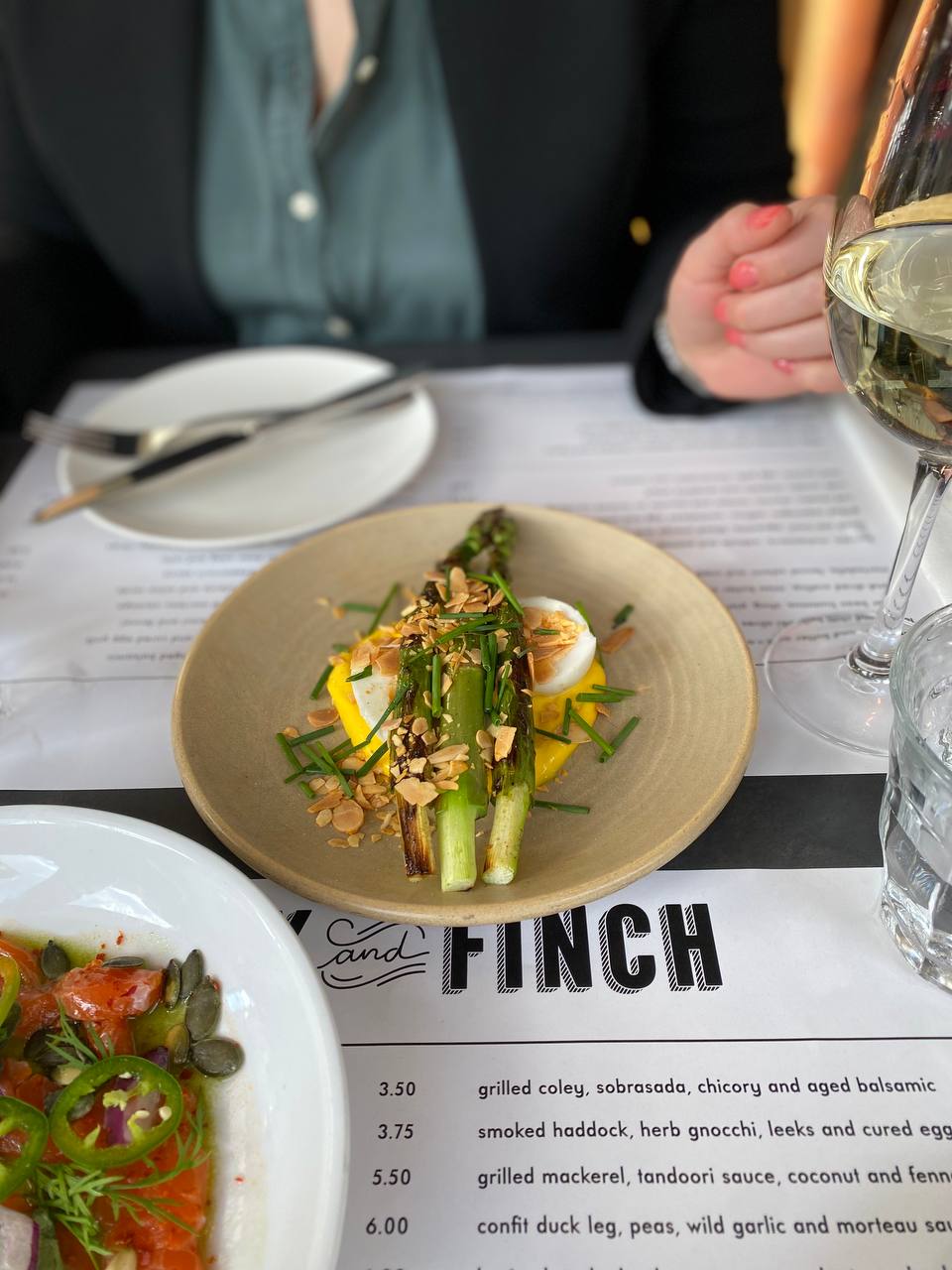 But there is obviously more to come.
---
Things I enjoyed reading ¶
As someone who is in a similar situation but in the UK, I've really enjoyed this story from an engineer who spent nearly two decades settling in the States:
I now found myself in a very precarious situation where I was both legally allowed to be in America, but also prohibited from entering the country. I would often joke to my friends that if I ever fell asleep in their car and they drove me across the border to Mexico, my life would be completely ruined – I wouldn't be allowed to re-enter America and complete the rest of my degree. In a sane world, there would only be a single set of requirements for living here as an immigrant, and anyone who met those requirements would be allowed entry. But that is clearly not how the immigration system works.
The visas and surrounding it bureaucracy is probably the most painful part of the whole experience (that being said, in 2016 I won in the USA Green Card lottery, and then decided not to proceed, so can't really complain).
A great story about the demand for fake bags among relatively rich American folks: many justify the decision because those bags are not chosen for their function, so it doesn't really matter in the end.
Still, the bags do occasionally get seized, and RepLadies have shared terrifying disciplinary letters sent directly from fashion houses. They typically contain grand threats — prison terms, multimillion-dollar fines — and are "intended to shock and awe the recipients," says Hand. But these letters are one of the few cards fashion houses can play; the global rep market is made up of countless, many-headed hydras, and with enforcement almost entirely on brands, there is little they can do outside of spending millions on lawyers to litigate trademark cases across jurisdictions.
I reckon the same happens with fake watches. I know a few people who occasionally invest into ridiculously expensive watches and just keep them on a shelf, but wear fake replicas day-to-day to avoid potential damage.
And continuing with the topic of fakes, there is a huge market of highly skilled individuals making fake plastic food for windows of shops and restaurants.
The popular life-size food models known as shokuhin sampuru, displayed outside countless casual Japanese restaurants, function as promotional materials first, a way to boost sales. But the craftsmanship of a food model can be extraordinary — a fish so ridiculously crammed full of detail, so obsessively recreated, that you want the replica itself. No two fish look exactly the same at Ganso Shokuhin Sample-ya, a top-of-the-line shop in Tokyo operated by Iwasaki-Be-I, which displays the kinds of pieces the company makes for restaurants but also carries trinkets for tourists: cut bananas at varying stages of ripeness, bowls of pork cutlets on rice, sushi pieces and grilled fish.
I do suspect though that here in Europe most companies just buy the cheapest alternatives to those hand-crafted pieces, as there is no way anyone could mistaken them for a real food.
A beautiful story about challah bread and traditions around it:
But our Friday bake is a different sort entirely, closer to a brioche than the traditional country-style. And though challah made with sourdough starter is not very common these days, this bread we make is deeply traditional, with a long history that predates commercial yeast. All challah was once made with the help of a symbiotic culture. This recipe of ours is not a new creation; it is a re-creation. A return-together.
I cooked it only once in my life, and actually was quite proud of the result. Given that it was easily one of the very first loaves I've ever baked, I was quite surprised.
Among many sweet snacks out there, the gummy bears are probably one of my very few guilty pleasures. They turn a century this year, and the history of their invention is a good one:
In the decades following World War II, Haribo expanded throughout Europe, with Goldbears even making their way across the Berlin Wall to East Germany. Though the gummies were sold at government-owned Intershops , most East Germans couldn't actually buy them, as these stores catered to outside visitors and only accepted foreign currencies. Instead, says Bahlmann, some residents of West Germany included Goldbears in care packages sent to friends and family members in East Germany.
I was meant to make an "adult" version of them with a few cocktail flavours, but the dilution is hard to account for, and warm cocktails are rarely pleasant so it's still work in progress,
---
Things I didn't know last Tuesday ¶
And as I mention guilty pleasures, did you ever wonder what's the one of Her Majesty?
"One of her favourites are Jam Pennies, they're just bread and jam," he continued, pointing to a picture of small, round disks of white bread with a layer of strawberry jam in the middle.
That actually looks way simpler than any other sandwich recipe I've seen. Might as well give it a try.
In Perm, Russia there is a monument to a British scientist, and it looks like a rock (the monument, not the scientist).
A memorial tablet of Murchison was installed on 3 November 2005, in front of School #9 in Perm in Russia. It consists of a stone base, irregular in form, about two metres long, and bearing a dark stone plate with the Russian inscription.
Apparently that's because the aforementioned geologist named a period in Paleozoic Era after Perm where he explored it.
I came across this cake in a museum in Glasgow (or better to say, in a cafe inside the museum) and was convinced that it is cherry-free.
A popular story is that Mary Queen of Scots did not like glacé cherries in her cakes, so the cake was first made for her, as a fruit cake that used blanched almonds and not cherries. The top of the cake is typically decorated with concentric circles of almonds.
Well, the one I had still contained large glace cherries, but I didn't know if it would be appropriate to complain outloud or not,
I mean, it's Scotland after all.
Somehow a large part of our journey through Scotland involves visiting various parks and Botanic gardens. I've seen those species live today: now I feel like it was a missed opportunity to make some booze.
The fruit of certain species was dried and stored for future use, as were the seeds, which have a high oil and protein content. The seeds were ground and variously prepared. Traditionally the fruit of organ-pipe and sahuaro was used almost exclusively for wine-making.
Probably could also work as a mezcal replacement?
In a different Botanic garden there was a plaque claiming that this script is the last one used by people these days. I couldn't find any other pictographic languages being in use nowadays, so it might as well be true:
Tourists to southern China are likely to encounter Dongba in the Ancient City of Lijiang where many businesses are adorned with signs in three languages: Dongba, Chinese, and English.
Actually many of those look very easy to understand.
---
Book of the week ¶
Summer is probably not there yet (and definitely is not here in the North), but if it will be anywhere close to the summer we've experienced last year, I would probably do my best to avoid using the stovetop or the oven during the heat waves.
This essentially limits my menu to cured fish and tomato salads, but is there more to it?
Thom Eagle's Summer's Lease tries to provide a bit of a better guidance:
I do not wish, however, to give the impression that this heatless cooking is somehow tangential, removed from the serious business of applying fire to meat. The act of breaking in particular is fundamental, but often, as in the case of wheat, it is hidden from the eater and even from the cook. Occasionally, however, it is brought directly into the dining room and given centre stage, applied to more substantial parts of the meal. The culinary practice of physically breaking meat has by and large fallen out of fashion in this country; escalopes of veal go unhammered, the steak mallet is no longer an essential part of the chef's toolkit and the duck press exists largely as a piece of retro kitsch.
Probably my favourite part about this book is its attempt to avoid using the heat at all: I am used to a plenty of cold summer soups, but the majority of their recipes call for boiling some vegetables before hand, at which point I could as well just cook myself a steak, which would take way less time.
Anyway, at least I can still stick with cured salmon all year round.
Thank you and see you in a week! ¶
If you have any questions, or want to suggest a link for the next newsletter, please drop me a message on Twitter or reply to this email.
Cheers! 🍸